3 tags
3 tags
6 tags
6 tags
5 tags
8 tags
7 tags
5 tags
3 tags
1 tag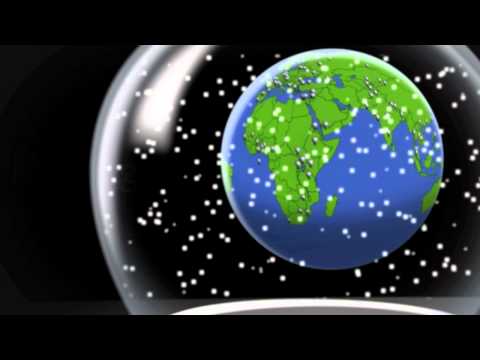 7 tags
3 tags
3 tags
5 tags
Watch
Opening Government Video: "The Pre-Network" Prior to getting together at 10 Downing Street on November 9 to begin coordinating a MacArthur Foundation-supported research project on the future of government transparency in the digital age, members of the Opening Government's "Pre-Network" brainstormed their ideas in a series of recorded interviews.  Among the participants are NYU Wagner...
5 tags
12 tags
4 tags
4 tags
10 tags
5 tags
5 tags
4 tags
4 tags
4 tags
8 tags
"We need to start teaching young people that we don't just live in a..."
– @BethNoveck, NYU Wagner Visiting Professor at TEDGlobal 2012
7 tags
Watch
Demand a more open-source government: NYU Wagner Visiting Professor Beth Noveck at TEDGlobal 2012
11 tags
Watch
Here's NYU Wagner Moral Courage Project Director and Professor Irshad Manji speaking on CNNi about honor killings and culture
12 tags
7 tags
14 tags
11 tags
Check out the NYU Wagner faculty on Twitter!
Here's the current list of NYU Wagner faculty on Twitter: Rogan Kersh: @rtkersh Dan Smith: @dansmithphd John Gershman: @jgershman Mitchell Moss: @mossmitchell Paul Smoke: @pmoshi Irshad Manji: @IrshadManji Karen Grepin: @karengrepin Anthony Townsend: @anthonymobile Beth Noveck: @bethnoveck Sarah Durham: @BigDuckSarah  Anthony Hiss: @tonyhiss Richard Brodsky: @RichardBrodsky  ...
10 tags
12 tags
"Wash That Blog Out With Soap" via NY Times →
"Emma Koenig's So-Called Redacted Life" features NYU alumna Emma Koenig along with a report prepared by the Furman Center for Real Estate and Urban Policy, one of NYU Wagner's affiliated institutes. Learn about her viral blog, her book out next month with Urban Outfitter's biggest publisher and her pending deal to develop a television series. Did we mention her brother...
11 tags
Looking for London Olympics experts?
Here at NYU Wagner, our faculty include: Mitchell Moss, Henry Hart Rice Professor of Urban Policy and Planning, teaches and does research on urban planning and politics, with special emphasis on economic development, telecommunications, and the governance of New York City. He recently authored the report, "How New York City Won the Olympics" His areas of expertise include:  Cities,...
14 tags
The Mitchell Moss Round-up!
Our faculty are in the news, whether as columnists or as experts for journalists. Here are some of the best clips from Prof. Mitchell Moss this past week: "Using the Olympics to Stimulate Urban Growth" via Huffington Post "A Battle for New York: Why City Needs the NYU Expansion" via the New York Post "NYC to Decide on Controversial NYU Growth Plan" via CBS ...
10 tags
Fellowship for Emerging Leaders in Public Service... →
The Fellowship for Emerging Leaders in Public Service sponsored by NYU Wagner's Research Center for Leadership in Action is now accepting applications for the 2013 Class.
7 tags
6 tags
NYU Wagner Capstone Project Proposes Uses for... →
Capstone is learning in action. To learn more about our capstone program, click here.
16 tags
NYU 2031 Testimony from Mitchell Moss, NYU Wagner...
TESTIMONY OF MITCHELL L. MOSS HENRY HART RICE PROFESSOR URBAN POLICY AND PLANNING ROBERT F WAGNER GRADUATE SCHOOL OF PUBLIC SERVICE NEW YORK UNIVERSITY   City Council of the City of New York June 29, 2012   Mr. Chairman, members of the Committee. My name is Mitchell Moss; I live at 100 Bleecker Street in the Silver Towers complex. I have been a full-time member of the New York University faculty...
11 tags
New York University's Institute for Education and... →
Reporting their initial findings, researchers at New York University's Institute for Education and Social Policy (IESP) have found that New York City's summer jobs program improved school attendance and other educational outcomes for youth participants. Researchers include NYU Wagner's Amy Ellen Schwartz, Professor of Public Policy, Education, and Economics and Director of the NYU Institute...
10 tags
7 tags
11 tags
11 tags
11 Reasons to Code for America →
From our friends over at Code for America. We've recently partnered with CfA along with a number of other organizations to create Code for Change, a pipeline initiative to address civic organizations' greatest technology challenges by matching them with talented coders, designers, data scientists, and other innovators. To learn more about Code for Change, our partners and how you can...
14 tags
NYU Wagner Professor Mitchell Moss vs. Matthew... →
Here a UCLA professor recaps the debate between NYU Wagner Professor Mitchell Moss and NYC celebrity Matthew Broderick on NYU 2031 expansion. Both testified at the recent New York City Council public hearing. Their verbal boxing also was covered in the Gothamist and the New York Times. "This is not the pristine Village of Sarah Jessica Parker, of 'Sex and the City,' of Matthew Broderick," said...
8 tags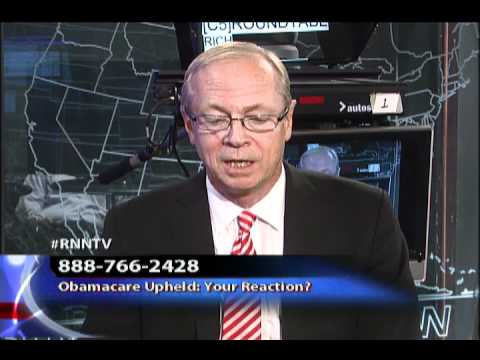 12 tags
Why is crime still going down in New York City? →
Dennis Smith, NYU Wagner Associate Professor of Public Policy, explores this question his new video now available on our website.